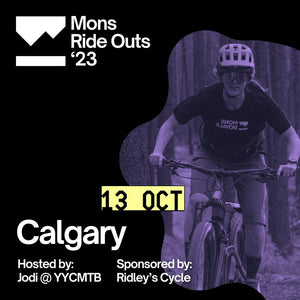 Mons Fall Ride Out
The Mons Fall Ride Out is hosted by Ridleys Cycle and YYCMTB. This is a co-ed event and inclusive to everyone!
When: Oct 13 at 5:30pm
Where: Ings Mine
What: We're riding up the new climb trail! It'll called Shattered. You can choose to descend on T-Dub or Shaft. Make sure to dress warm and bring lights!
Cost: Free! 
Registration: Add the product to the cart and hit check out. It helps us keep track of numbers!